Update LogsEdit
New Sanctuary "Dragon Gate" - Unlocked!
New System "Candybox" - Unlocked!
New System "Titan Burst" - Unlocked!
New System "Candybag"Edit
Reload and you'll randomly get some Gems from the Candybag! Sharing is caring!
Note: Gems in the Candybag are sent by the system; these gems will not be deducted from players' accounts.
New System "Titan Burst"Edit
Unlocked for all levels!
Where: Time Rift
Gameplay: Burst a Titan to upgrade it to SS
Can Burst: Azura
To Burst Azura ,you need to spend「Azura Shards」*250,「Burst Stone」*1, Coins*10,000,000.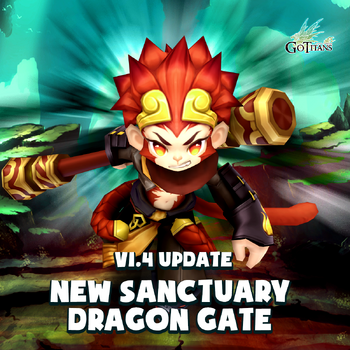 New Sanctuary "Dragon Gate"Edit
Reach Main LV70 to unlock
You have unlimited challenge tries
Each challenge consumes major AP, and victory yields Bursters and other rewards.
AP will still be deducted for failed challenges
Rewards: Burst Stone & Totem materials
Ad blocker interference detected!
Wikia is a free-to-use site that makes money from advertising. We have a modified experience for viewers using ad blockers

Wikia is not accessible if you've made further modifications. Remove the custom ad blocker rule(s) and the page will load as expected.