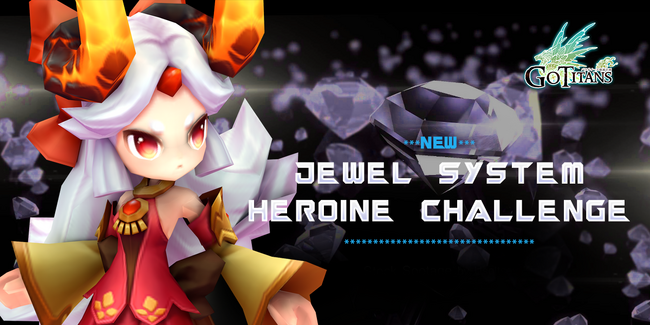 The Jewels SystemEdit
Reach Main LV 60 to unlock
You can use it to equip your Titan with some precious stones, which can add different types of bonus and attributes!
Check it out in-game : "Titan"
Heroine Challenge - A New Training Camp! Edit
Reach Main LV 60 to unlock
Who said females were weak?
We have a new Heroine Challenge now! This is where you can let all the Female Titans show off their amazing power and skills!
Find it out in "Sanctuary"; Challenge opens Tue, Thu, Sat, Sun.