The Titans were living in the Astral Plane together and enjoying peace in their eternity, each titan performed his own function and carried out his duty. Although some small frictions couldn't be avoided, they have get on well with each other and lived in harmony as well.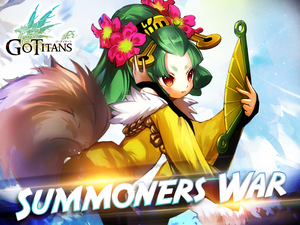 However, a havoc has befallen towards the plane unexpectedly. Heaven has gotten into a panic, almost all the titans have fallen into a stupor, dominated by a demonic force and became the underlings of Imperius. Only by clearing the evil bosses together with five ally titans and the guardians in every Heaven's Dungeon, will awaken the dominated titans and save common people.
Fear of failure? Make and Invite more friends and Team Up in battle fight against the horrible beasts in Real-Time Co-op Team mode.
Oh Don't forget! Create the Guild and find like-minded friends, Guild war, dungeon,auction and other activities are waiting for you, it's you to create a new tribe legend!
---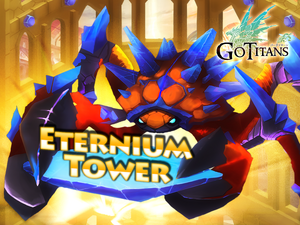 Challenge the dark titans to save the heaven at various tower and battles; The Eternium Tower, The higher you go the more epic boss you will against. Worry not You always gain more and more because We have other place where you can strengthen your strategy and your team.
In Abyssal Talons, face the Jumbo Beast, unity and strategy would be the only way to break out; If you are bored of the fight, Conquest may be more suitable for you. Occupy the nodes you prefer and became the lord, don't forget to collect tax from your manor.
---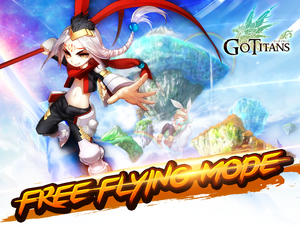 Third eye is the ultimate Heaven's watcher. He needs to fly outside The Dragon City. Your help is needed for him to look around outside the heaven. He will be flying around to catch an outsider and also collect gems and other treasure that other heroes left on the way. So, flying is needed! You will be flying him.
Can't wait to experience the game? Stay tuned on our Facebook for the updates about Go Titans. We have prepared a surprise should not be missed for you! Let's GO TITANS!
Ad blocker interference detected!
Wikia is a free-to-use site that makes money from advertising. We have a modified experience for viewers using ad blockers

Wikia is not accessible if you've made further modifications. Remove the custom ad blocker rule(s) and the page will load as expected.