Update Logs
Fae Portal LV80 -Unlocked!
New System "Achievements" -Unlocked!

Facebook Share feature is back!

Optimised the duration of the ranking display at the end of the Lucky Spin & Limited Time Event.
Removed Costume Exchange Card sets (can get from events instead)
New Titan- Orphen (S)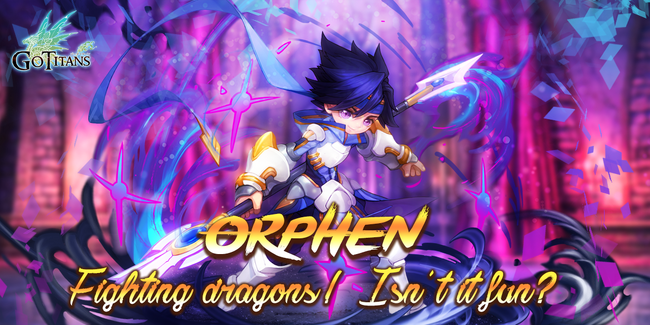 S Grade Titan——Orphen (Ranged PHY \ AoE DPS)
Orphen looks like a cold-hearted Titan with murderous looks. But actually he's a singer who can work magic with his guitar; he'd made an amazing rockstar!
Titanic Relic:Shattern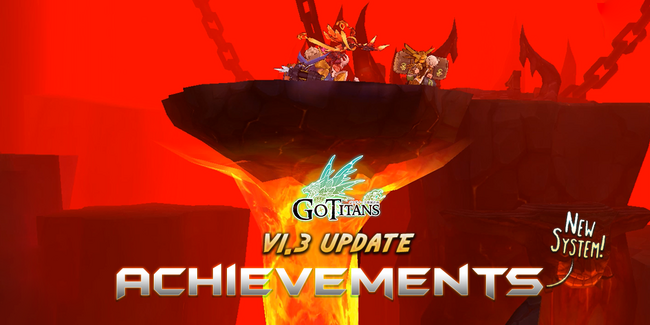 ★『Achievements System』Unlocked! Complete all tasks to grab rewards!
The Achievements System is split into Stars Rewards and Achievements. Complete the tasks on the Star Rewards to get the corresponding Stars. The Stars can be exchanged for Achievement rewards! Make you don't miss out on the opportunity to get your hands on the superb rewards!
Follow the "Go Titans" Facebook Fanpage for latest news and update!
https://www.facebook.com/PlayGoTitans/
Ad blocker interference detected!
Wikia is a free-to-use site that makes money from advertising. We have a modified experience for viewers using ad blockers

Wikia is not accessible if you've made further modifications. Remove the custom ad blocker rule(s) and the page will load as expected.