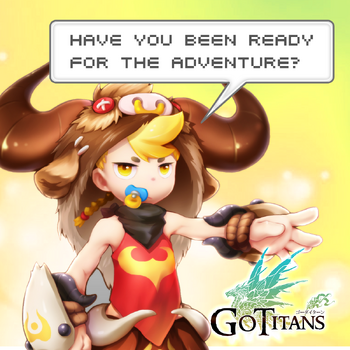 "Go Titans" is an innovative Hero Collection RPG game based on the Unity 3D engine, which combines Japanese cartoon style , armor, aviation and other elements, showing an unprecedented view of an oriental fantastic world .
Being tempted by the evil , cowardly Imperius has demonized all the heaven. After that, he even send his claws to the human realm to destroy the whole world.
It's up to you, the summoners, promote your titans and undermine the Evil plan of Imperius ~
♥ Let's GO , TITANS!
Please tuned for the latest news of #GOTITANS #FLIGHTCOMBAT
✨Coming soon✨
Ad blocker interference detected!
Wikia is a free-to-use site that makes money from advertising. We have a modified experience for viewers using ad blockers

Wikia is not accessible if you've made further modifications. Remove the custom ad blocker rule(s) and the page will load as expected.