Normal Stages & Elite Stages
Campaign Stage Grade Info:
3 Stars: No fallen Titans .
2 Stars: 1 to 2 Titans are defeated.
1 Star: >2 defeated Titans.
Tribute:
Clear Campaign chapters to unlock respective Chapter Tribute.
Only 1 chapter may undergo Tribute at any time.
Random Event
Clear Campaign 2-9 (Sinister Road) to unlock
Events:
Random events are triggered at regular intervals. At least 8 events are spawned daily.
When events reach max of 5, newly-triggered events will overwrite the older ones.
Jokulon Challenge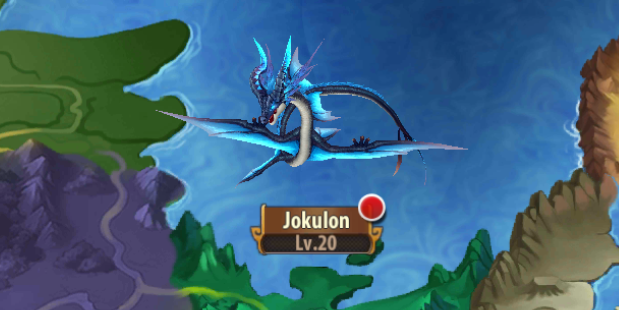 Clear Campaign 2-5 (Silver Breath) to unlock
Events:
There are 8 Jokulons. Defeat 1 for the next to appear.
Each Jokulon carries treasures aplenty! Defeat all of them for rewards.
Paradiso Flight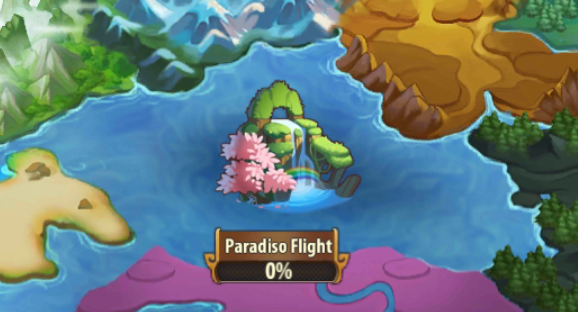 The shuttle is exploring the secret entrance. Treasure is said to be stashed within Paradiso Flight
Events:
After each Campaign battle win, there's a chance to trigger instantly. Increase the Explore bar as well.
When Explore bar is full, you can enter Paradiso Flight.
Tips:
Clear Campaign to increase Paradiso Flight progress. Chance to max out progression bar at once.
Clear Paradiso Shuttle stages to get Coins, materials or XP!
Explore Nodes

Each area you occupy spawns an Explore Node. Send out your pet to get rewards.